Together, we pride ourselves on providing high quality, reliable, veterinary-specific products to enable your veterinary team to do what you do best – provide outstanding patient care.
If you are thinking about renovating, relocating, or contemplating expanding your hospital capability, Provet New Zealand and VetQuip can help with your equipment needs.
The VetQuip Specialised Equipment Catalogue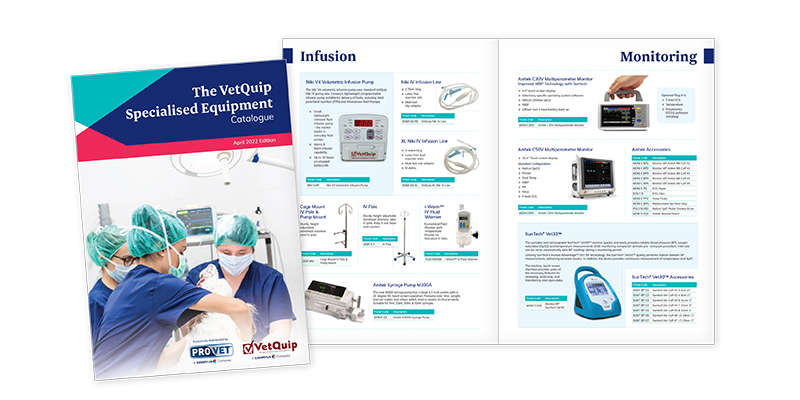 Learn more about our New Zealand range in our new catalogue.
---
To place an order order online on Provet Connect, call 0800 776 838 or contact Provet New Zealand.
For more information speak to your Provet NZ Business Account Manager or contact our new National Technical Specialist, Dr Connie Stewart BSc, BVSc, PGDipBus on 021 639 040 or via email.