VetPD presents Practical Cardiology for Equine Practitioners, a 2-day practical course on 13-14 August 2022 at the University of Adelaide.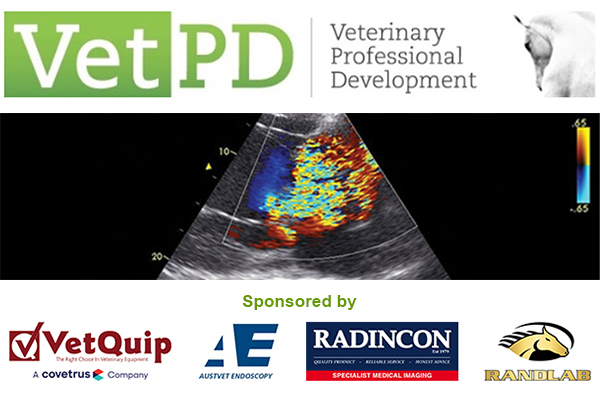 This course was designed to provide both the required knowledge and practical skills for equine practitioners to become confident in diagnosing cardiac conditions and understanding their consequences for the horse and rider. Lectures on physical exam, auscultation, murmurs, arrhythmias, ECG analysis and echocardiography will provide the foundation for the close to 9 hours of hands-on wetlabs in small groups (max 4-6 participants per instructor) and case discussions on poor performance, pre-purchase evaluations, and questions of safety.
Early Booking Deadline: Sunday 10th July 2022
Registration Deadline: Wednesday 20th July 2022
Limited time only discount from VetQuip & Provet – contact the VetQuip team or your Provet Business Account Manager for details! Terms & conditions apply.
For more information about the course and to register, visit the VetPD website at the link below.